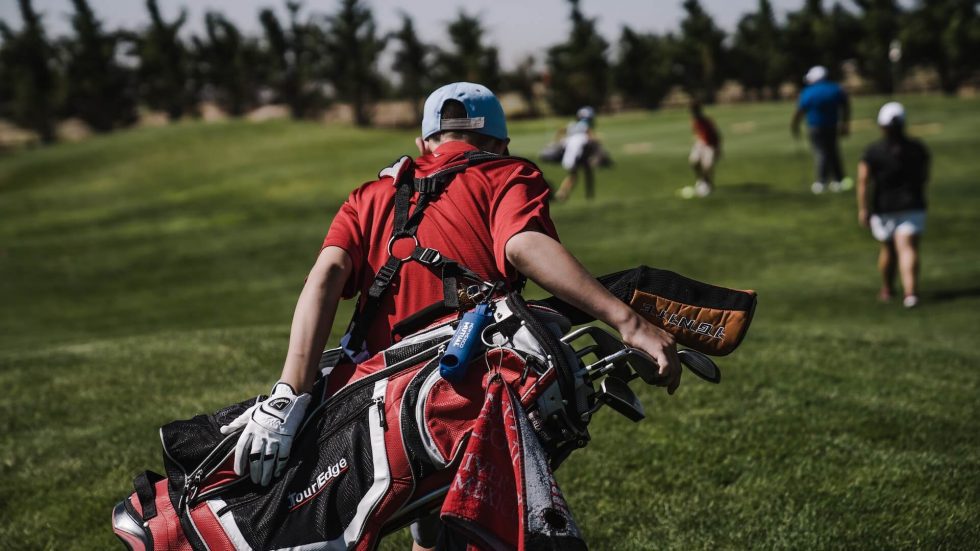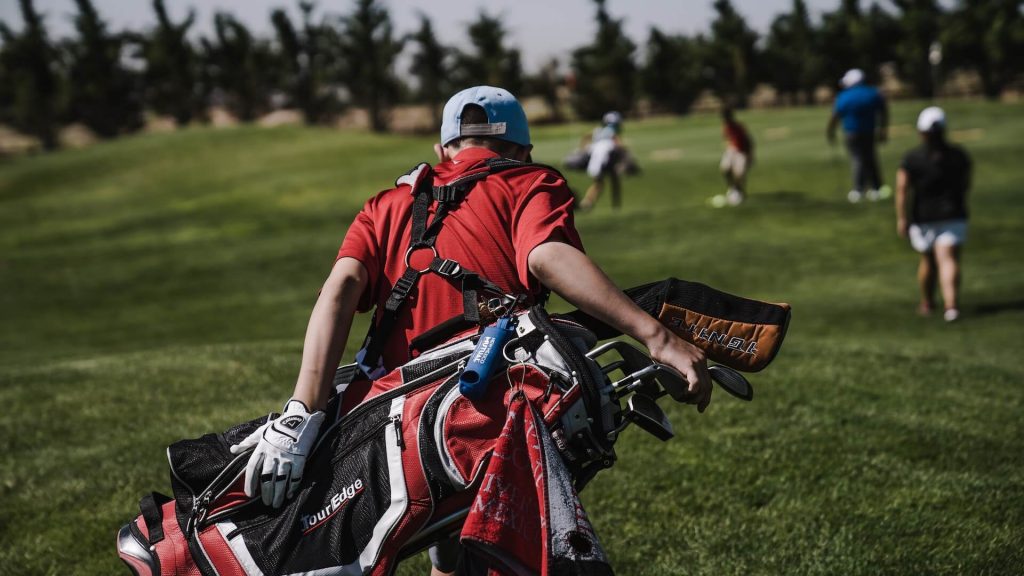 Every game can't be your best. Some days, you might find that your golf balls end up in the bushes, mud, or water more often than you'd like. To make matters worse, sometimes those balls are $4 or $5 each! Knowing that you'll likely lose some balls to the water, you might hesitate to invest in more expensive, high-quality balls. Fortunately, we have golf ball retrievers.
This is one of the most important golf accessories out there. You might feel a bit humbled by the need to purchase and keep a golf ball retriever, but trust that even the best players use these accessories. They save you countless golf balls that you'd otherwise have to write off as a loss. As such, they basically pay for themselves!
Still, there are a variety of golf ball retrievers to choose from with different features and sizes to consider. How does one choose? What's the best golf ball retriever? Here are our top picks, as well as a complete buyer's guide to the best golf ball retrievers!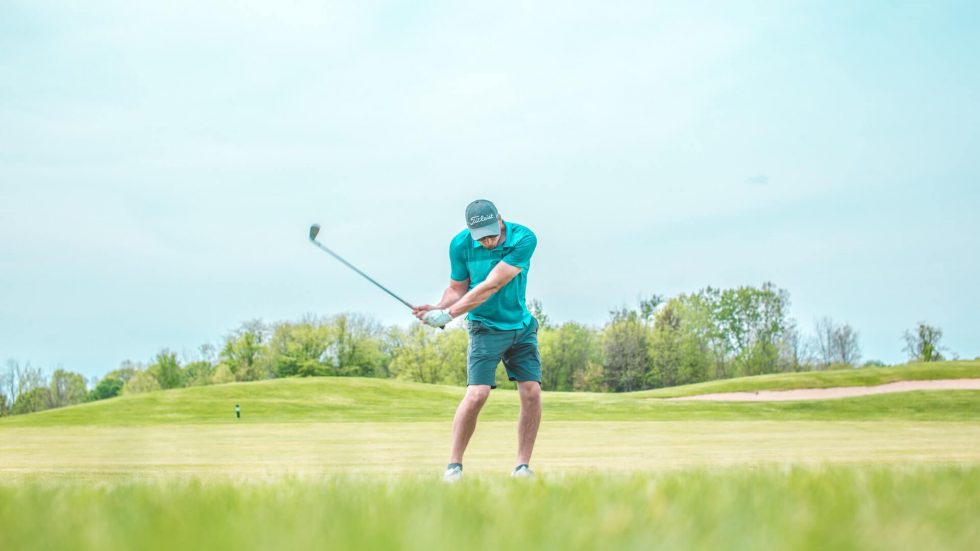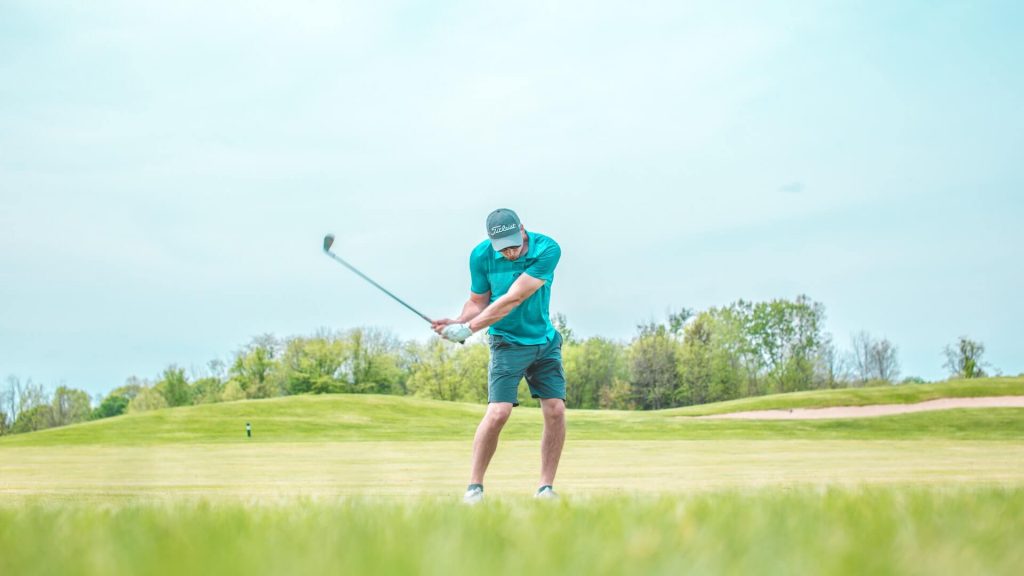 The Top 6 Best Golf Ball Retrievers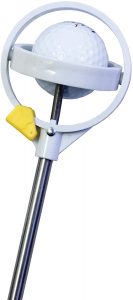 The IGOTCHA ranks as the best ball retriever overall, thanks to its super compact design. It has a spring release head and three length options, so it will work in almost any scenario.
Pros
Stainless steel shaft
Up to 18 feet when fully extended
Three length options
Just 15 inches long when retracted
Steel spring release trap
Cons
Not great for soft surfaces, like mud and sand
Product Specifications
| | |
| --- | --- |
| Brand | IGOTCHA |
| Weight | 0.5 / 0.6 / 1.19 pounds |
| Shaft Material | Stainless steel |
| Handle Material | Plastic |
| Retracted Length | 15.5 / 17.5 / 21 inches |
| Extended Length | 10 /14 / 18 feet |
| Warranty | 1-year warranty |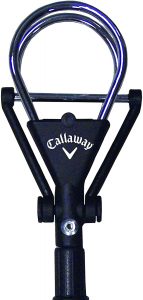 The Callaway golf ball retriever is a bit pricier but consistently ranks as a top-rated retriever. It's retractable, has two length options, and the shaft is made of durable aluminum alloy.
Pros
Premium materials, including stainless steel and aluminum alloy
Four length increments
Twist and lock mechanism
Head cover protects the mechanism and looks stylish in your golf bag
Cons
Expensive
Maximum extension of 6 feet is not the longest option out there
Product Specifications
| | |
| --- | --- |
| Brand | Callaway |
| Weight | 2 / 2.9 pounds |
| Shaft Material | Aluminum alloy |
| Handle Material | Plastic |
| Retracted Length | 24 / 25 inches |
| Extended Length | 6 / 15 feet |
| Warranty | 1-year warranty |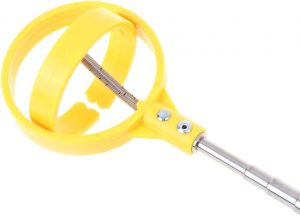 The MAZEL is affordable, but still packs in plenty of features, making it the best golf ball retriever for its price. There are four different types to choose from, so you can decide if you value separate ball retrievers or ball grabbers. It also includes an automatic lock design.
Pros
Lowest cost option
Two separate retrievers; two kinds of heads
Works well in all conditions, from bushes to mud and water
Lightweight retriever
Stainless steel shaft
Cons
Only one type of length
Heads can sometimes get caught in/on other things
Product Specifications
| | |
| --- | --- |
| Brand | Mazel |
| Weight | 0.85 pounds |
| Shaft Material | Stainless steel |
| Handle Material | Plastic |
| Retracted Length | 15.8 inches |
| Extended Length | 6.58 feet |
| Warranty | 60-day money-back guarantee |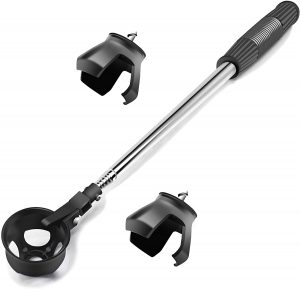 The Prowithlin golf ball retriever is rust-proof and includes an automatic locking system. Although it is on the short end of the spectrum, it's well made and includes an extra ball-grabbing accessory that screws into the handle. It could be a good option for more senior golfers who want to protect their backs and avoid bending over to get any balls, even those that are within reach.
Pros
Additional grabbing accessory
Lightweight at 0.55 pounds, yet still sturdy
Stainless steel
Retractable golf ball retriever
Cons
Product Specifications
| | |
| --- | --- |
| Brand | Prowithlin golf ball retriever |
| Weight | 0.5 pounds |
| Shaft Material | Stainless steel |
| Handle Material | Plastic |
| Retracted Length | 16.65 inches |
| Extended Length | 6 feet |
| Warranty | None |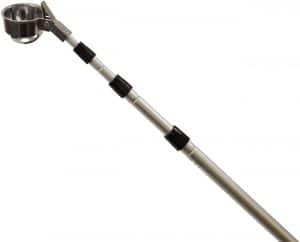 The JP Lann golfball retriever has two head options – hinge or pressure cup. Regardless of which you choose, you'll also get to choose from four different length options. It's one of the most comfortable to use, thanks to its rubber handle. You'll never have to worry about losing control of the ball retriever.
Pros
Comfortable rubber handle
High-quality aluminum shaft
Hinge cup includes locking mechanism
Reasonably priced considering quality
Non-rusting shaft
Cons
Pressure cup is less than ideal for mud or water
Hinge cup allows the ball to fall out if you hold it upside down
Product Specifications
| | |
| --- | --- |
| Brand | JP Lann |
| Weight | 0.6 / 1.25 / 2.5 / 3.5 pounds |
| Shaft Material | Aluminum |
| Handle Material | Rubber |
| Retracted Length | 40 / 42 / 43 / 44 inches |
| Extended Length | 9 /12 / 15 / 18 feet |
| Warranty | None |
If you're looking for a ball retriever that is both lightweight and good quality, look no further. This retriever includes an aluminum shaft and plastic head, keeping things both lightweight and stable. Plus, it has a bright orange head, which offers great visibility in murky ponds or shady bushes. It's also 9 feet long, which is a nice mid-length.
Pros
Orange head for visibility and ease of use
Good quality aluminum shaft
Lightweight and easy to control
Non-oxidizing and non-rusting
Cons
Must store with clubs as it cannot fit in a pocket
Only one length option
Product Specifications
| | |
| --- | --- |
| Brand | ProActive Sports |
| Weight | 0.3 pounds |
| Shaft Material | Aluminum |
| Handle Material | Plastic |
| Retracted Length | 44 inches |
| Extended Length | 9 feet |
| Warranty | 1-year warranty |
What Is a Golf Ball Retriever?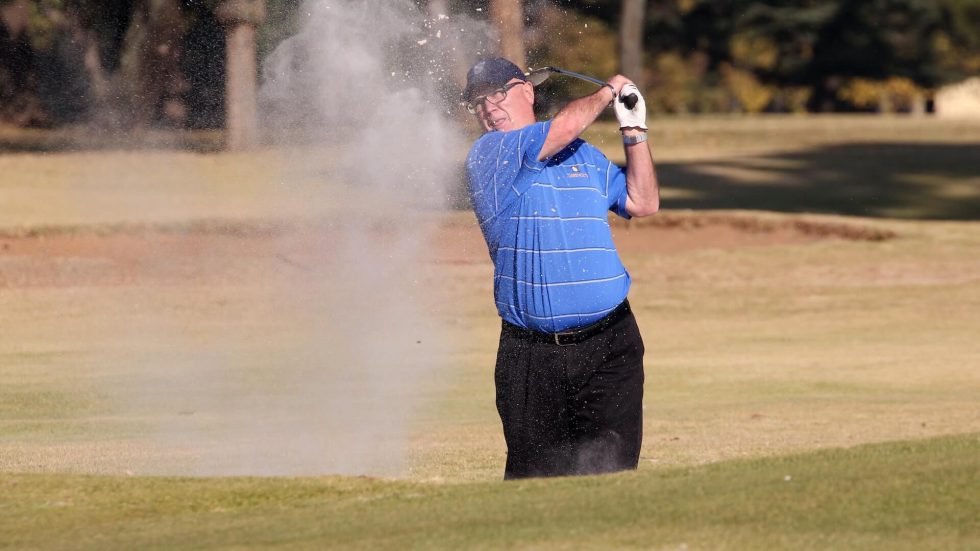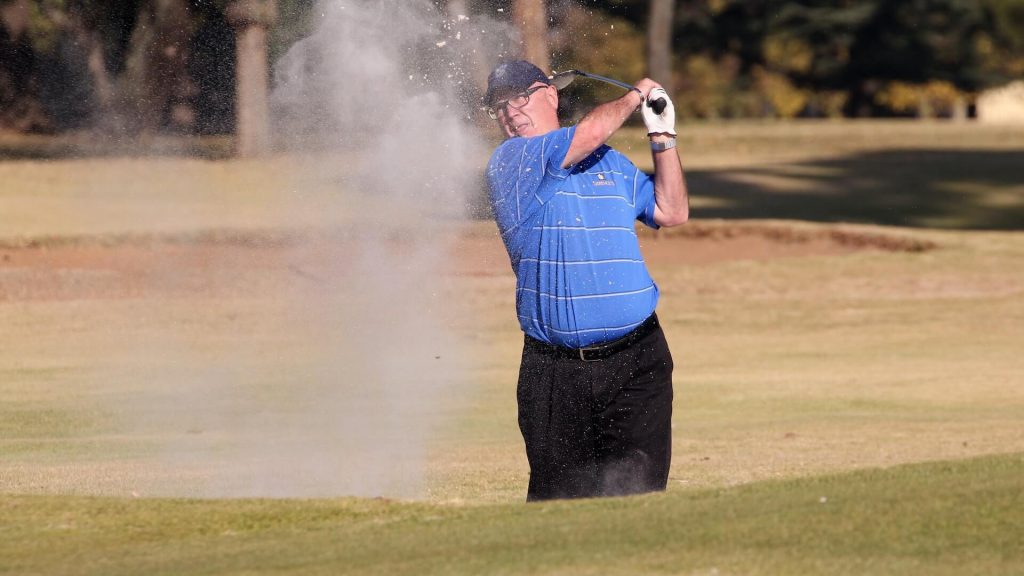 Golf ball retrievers are a type of golf accessory used to get errant golf balls from hard-to-reach places. They have a long pole that acts as a handle and a headpiece that's either a scoop or a claw which you can use to collect lost golf balls.
Golf balls inevitably find their way into mud, sand, water, or bushes. If you keep a golf ball retriever in your golf bag, you can extend it to the proper length, and use the head mechanism to grab your ball.
They can also be a lifesaver for your back as most extend several feet. Some even go up to 18 feet when fully extended! No need to bend over – just use your ball retriever. Without a golf ball retriever, you might end up using your clubs and putting them at risk of damage. Worse yet – you might go for a swim yourself! With the scooping technology of a ball retriever, you can avoid this scenario.
How Does a Golf Ball Retriever Work?
The best golf ball retrievers either have a scoop or claw on the end. Depending on the head, they work a bit differently. For example, a basic golf ball retriever with a scoop head looks similar to a plastic or metal basket and works by using a scooping motion to pick up your golf ball.
On the other hand, the claw head uses a more complex mechanism. For example, the Callaway golf ball retriever has two metal loops and a metal bar in between. To use it to pick up golf balls, you cover the ball with the claw, then turn it sideways. A small metal bar drops down to hold it in place. Once you bring it safely back to you, you simply turn the handle and the ball can fall out of the larger flat side of the claw.
Then there are spring-loaded golf ball retrievers, like the IGOTCHA. The headpiece looks like two concentric plastic circles with a metal coil in the middle, running from top to bottom of the circles. When you push the coil down onto a golf ball, it triggers the inner circle to pop out, trapping the ball inside the two circles.
Most call retrievers are also telescopic, meaning they extend simply by pulling on either end. They use nesting metal tubing to add length, which is easy to extend and then push back together into its compact size.
Features That Matter
With so many golf ball retrievers on the market, it can be hard to sort through all the features. Which actually matters?
Ball Security
There a two main types of head designs – scoops and spring releases. The scoop design is simple and easy to use but does leave the opportunity for the ball to fall out of the scoop if you're not careful. The spring-release head can hold onto the ball tight so that it won't fall out, but you'll need to apply pressure to trigger the spring.
As you might expect, the scoop tends to work better in water or on soft surfaces, while the spring-loaded option works best with some sort of hard surface to press against.
Neither is necessarily better. Consider your golf course – are there lots of soft surfaces and water? Or more bushes and hard surfaces? That will determine which is more suitable for you.
Shaft Length
A golf ball retriever allows you to get a golf ball without being too close to a hazard, like a pond, bush, or embankment. The longer the shaft, the further you can reach and the more distance you can keep between yourself and the hazard.
In general, it's best to get the longest shaft possible. A lot of retrievers go up to 9 feet which is helpful, but some go all the way up to 18 feet, which is even better. If your golf course doesn't have any ponds, you might opt for a short shaft simply because you don't need the extra length, but it's nice to have for when you visit other courses.
Handle
You'll see a variety of handles on ball retrievers. Some manufacturers add rubber to the handle for a soft, easy grip. Others use rubber dot patterns instead. Some have no rubber at all, and instead just use patterns in the plastic handle to create a grip, which is less comfortable.
You might be tempted to opt for a cheaper golf ball retriever, but many of the lower-quality models skimp on handle comfort. If the handle isn't easy to use and grip, you might be less likely to use the golf ball retriever in the first place. The best golf ball retriever is one that you actually use.
Stability
Most ball retrievers use a telescopic design to allow the shaft to extend and collapse into itself. This design is great for convenience but also lends itself to bending and breaking. Plus, when the retriever bends, it makes it that much harder to actually use it to grab your ball.
Look for higher-quality materials to avoid issues with stability. Stainless steel will hold up better and last longer than aluminum. You can tell whether your golf ball retriever is made of good materials by noting its weight – the lighter it is, the less durable it is.
Materials Used
In the same vein, the materials of your golf ball retriever matter. If you prefer the ease and comfort of a lightweight ball retriever, be sure to opt for an aluminum shaft. For most, however, it's better to opt for a heavy golf ball retriever – it should be about as heavy as a club. You should also look for a ball retriever that is non-rusting and non-oxidizing to ensure it lasts you a long time.
Price
Cost is obviously an important consideration when choosing a golf ball retriever. If you're just starting out and don't want to invest too much into the sport, you might go for a cheaper, lower-quality option. Buying a cheap model now could mean shelling out more money for a replacement in the near future, so be mindful of our individual goals.
In most cases, though, it's worth spending a little more to save money in the future. If you purchase a good-quality retriever now, you're less likely to need to replace it soon, if at all. Plus, it will save you money on buying replacement golf balls.
Headcover for your Ball Retriever
Some ball retrievers, like Callway's model, come with a headcover. Under the cover, the golf ball retriever looks just like a regular club in your golf bag. If you're feeling a little shy about your golf ball retriever, this is a great way to hide it in plain sight without having to stash it away in a pocket.
Accessories for your Ball Retriever
Some golf ball retrievers come with added accessories, like additional heads. Others include a matching divot tool or a golf towel. These are easy ways for manufacturers to offer some "free" value that could be worth checking out.
Ease of Use
It's important to consider the golf ball retriever's overall ease of use. Can you quickly extend and collapse it? How easy is it to pick up golf balls? Is it light enough that you can comfortably maneuver it around? Is the head mechanism straightforward and easy to understand? All of these factors play a role in its overall usability.
Ease of Storage
The best golf ball retrievers collapse to mere inches and can be easily stowed away in your golf bag. Others remain longer and must be placed in your golf bag like a normal club. You might prefer to hide the retriever, in which case you'd likely prefer the smaller models. It's also worth considering the retriever's weight, as you'll be carrying it around in your golf bag all day.
FAQs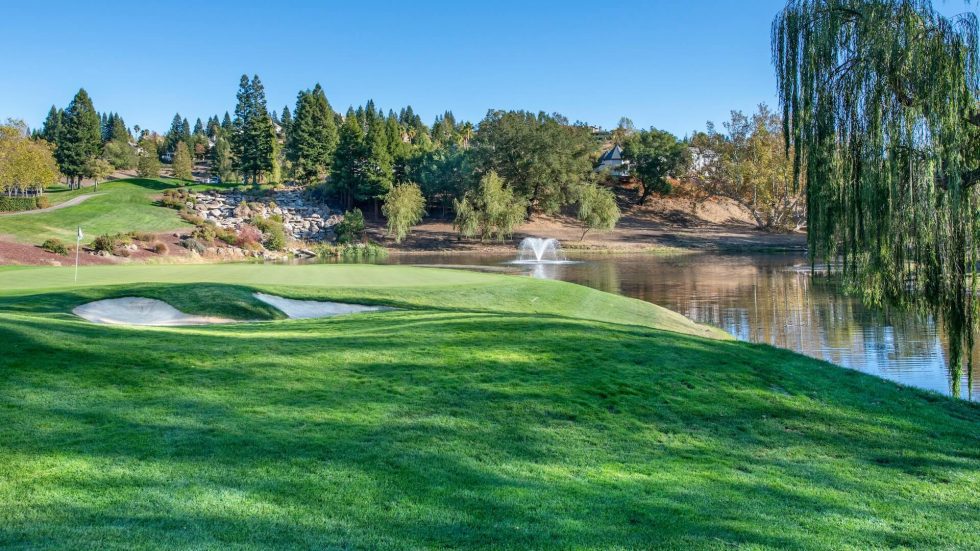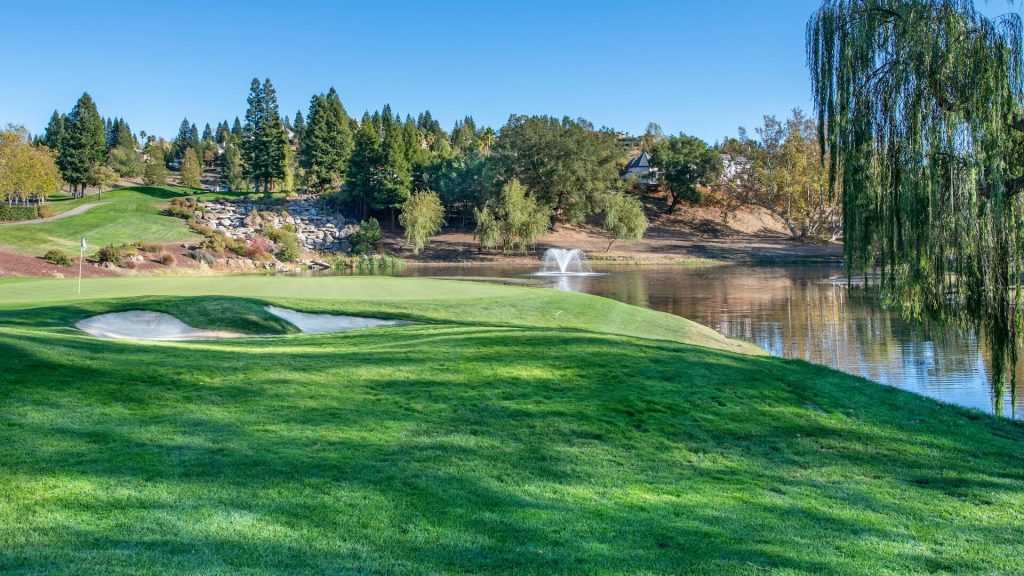 Does a Golf Ball Retriever Count as a Club?
No. A golf club must have a head and a shaft, per Appendix II of the Rules of Golf. Although a ball retriever has a head and shaft, they're not the same as a real club, so they're not considered clubs. Likewise, umbrellas are also not counted as clubs, despite having a grip.
Do You Need a Golf Ball Retriever?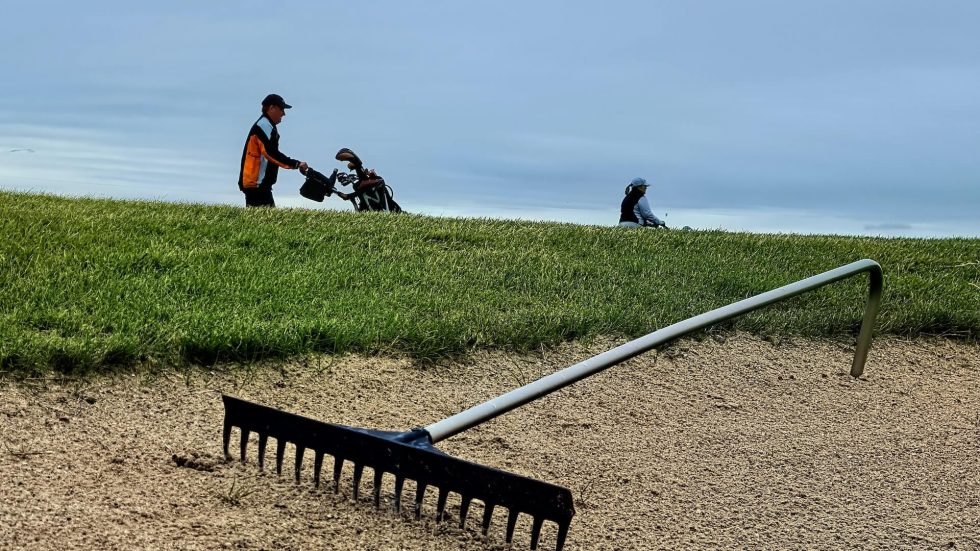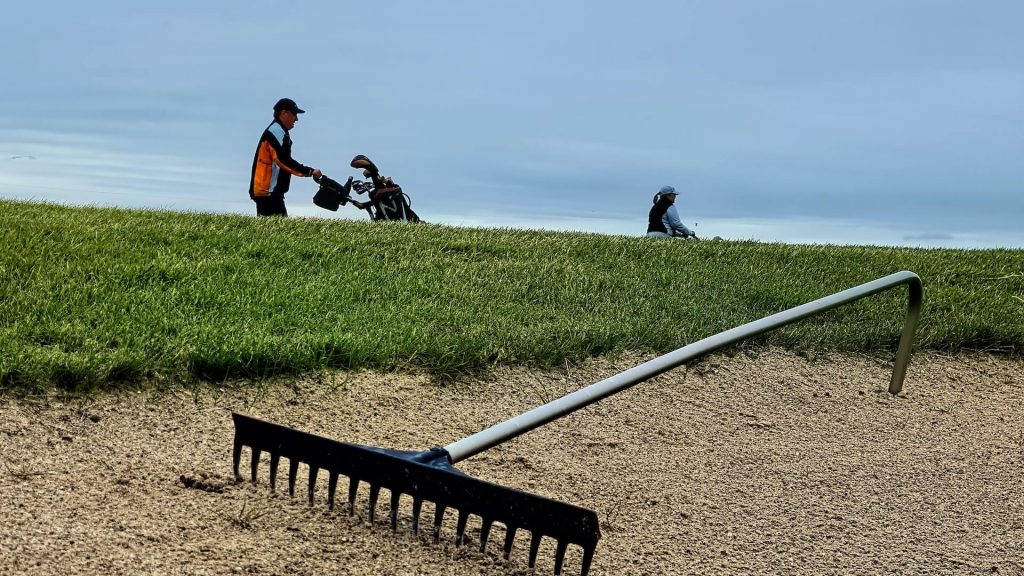 Whether or not you need a golf ball retriever depends on your course, skill level, and budget. Odds are, you'll lose some golf balls through your normal golf playing. Even the best golf players lose balls over an embankment or into a pond. However, if you're unlikely to go chasing after a ball, you might not get the use out of a retriever to make it worth it. If you'd rather buy new golf balls, then you don't need a retriever.
Likewise, if your golf course is lacking in ponds or bushes, a golf ball retriever might not be worth it. If you can easily reach the majority of your golf balls where you usually play, you may not need a retriever.
For the most part, though, you could benefit from having a golf ball retriever. This is especially true if you play with premium golf balls. You might even choose to carry one simply to protect your back.
What Is a Good Length for a Golf Ball Retriever?
Any golf ball retriever worth using extends to at least six feet. This length can help you get a ball from most sticky situations. Of course, you may be a regular on a golf course that requires more length. For example, perhaps there's a particularly tricky embankment or a big pond. Many of the best golf ball retrievers extend beyond six feet, so the extra length is there if you need it.
How Much Is a Golf Ball Retriever?
There's a wide variety of golf ball retrievers, so prices are all over the place. You can get the Mazel golf ball retriever for under $13. This is a fair price since the head is made of plastic and it only has one length option. On the flip side, you'll pay close to $40 for the Callaway golf ball retriever. Again, you're paying for quality – with a stainless steel metal head that won't rust, a light aluminum shaft, and 15 feet of length, it makes sense why this model is more advanced.
As we've discussed above, you get what you pay for. Cheaper, lightweight golf ball retrievers are great for beginners. They can also be a good option if you're not strong enough to handle a heavier model. However, they'll also need to be replaced more often.
Is a Longer Ball Retriever Better Than a Shorter Retriever?
A longer retriever is almost always better than a shorter one. This might seem obvious, but a long ball retriever can physically reach more balls than a shorter one. That means fewer lost balls, so you save money.
Why Should I Buy a Ball Retriever?
Almost any golf course will have a few areas that are impossible or difficult to reach, whether it's due to overgrown bushes, sticky mud, annoying sand, or (the worst) a pond. Even if you can reach the ball physically, you might not feel like crawling around or getting muddy in order to reach it. A retriever can be a nice, civilized way to collect your balls.
You might also play on a course near fenced houses. Since you physically can't go past the fence, a retriever can be a game-changer.
Some people even go pick up lost balls that other people have given up on collecting. That means the retriever can essentially pay for itself in free balls, which you can then use at the driving range or for practice.
Aren't All Ball Retrievers the Same?
No – there's actually a lot of variety. From different lengths to various head designs, there's a lot of differentiation amongst brands. Factor in materials, cost, and added accessories, and there's a lot to consider when choosing a retriever.
Useful Tips for Golfer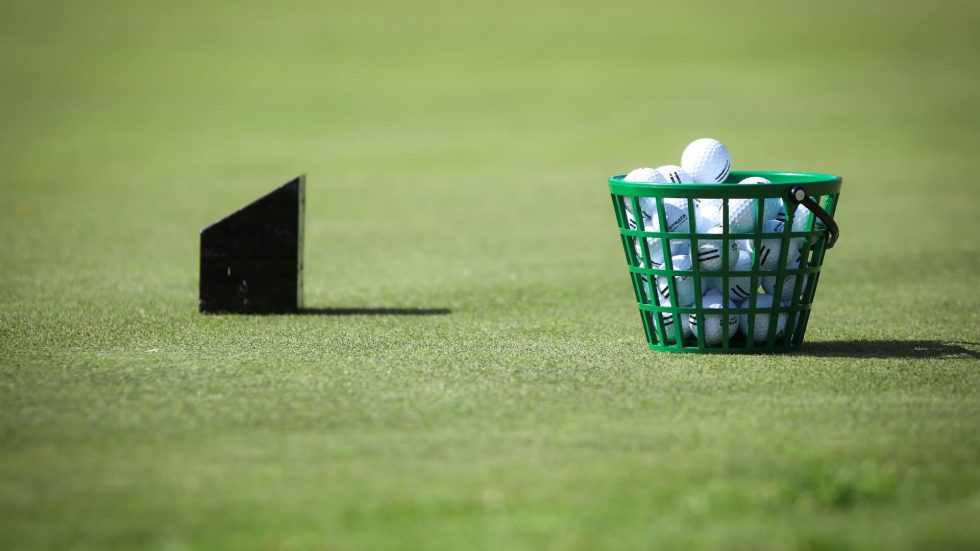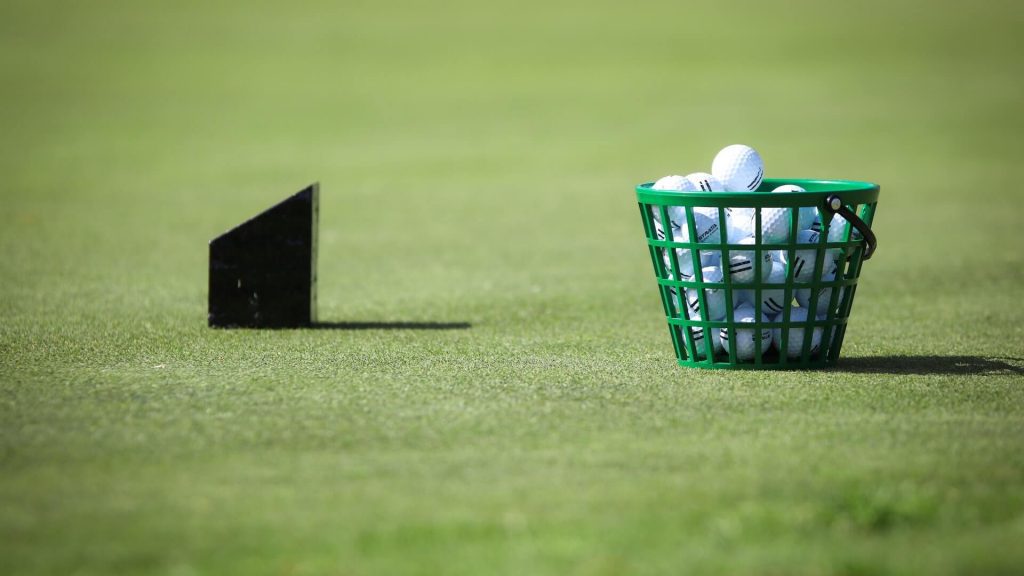 Let's say you do go ahead and purchase a golf ball retriever. No matter what kind you opt for, there are a few helpful tips to keep in mind that can help you avoid user error and get the most out of your experience.
Be sure to pay special attention to the lock mechanism on your retriever. This will determine how you use the device itself. If it's a simple scooper, you have to be mindful of how you hold the entire apparatus. If it's a manual lock, you're responsible for locking the ball into place. If it's automatic, you just need to add the pressure to trigger the lock.
If you have the funds, opt for a higher-quality golf ball retriever. The ones that are closer to $10 each are priced low for a reason. They're made of plastic, have uncomfortable grips, and lack rigidity. They're made to be used for a few months.
Most of these low-priced retrievers also have limited warranties that don't go beyond 60 days – and that's if they have a warranty at all. This is because they're not built to last much longer than that! Unless you want to purchase the same cheap golf ball retriever, again and again, every few months, you'll save yourself time and headaches by just purchasing the best quality option first.
More Tips
There are a few more things to consider when picking out a golf ball retriever. First, you're better off choosing a small, compact model that can fit in your side pocket. This allows for most room in the bag itself for your clubs. Bigger golf ball retrievers won't fit in that side pocket and take up precious real estate where you could keep another club.
Bending is also common among cheaper golf ball retrievers. You can avoid this issue by choosing a model that includes aluminum alloy, like the Callaway golf ball retriever. This high-quality material adds rigidity to the shaft.
Ultimately, water is the biggest reason to buy a golf ball retriever. If your home course has lots of ponds, you need a retriever to avoid taking a swim for those premium golf balls. If your course lacks water, it might be more negotiable.
Final Thoughts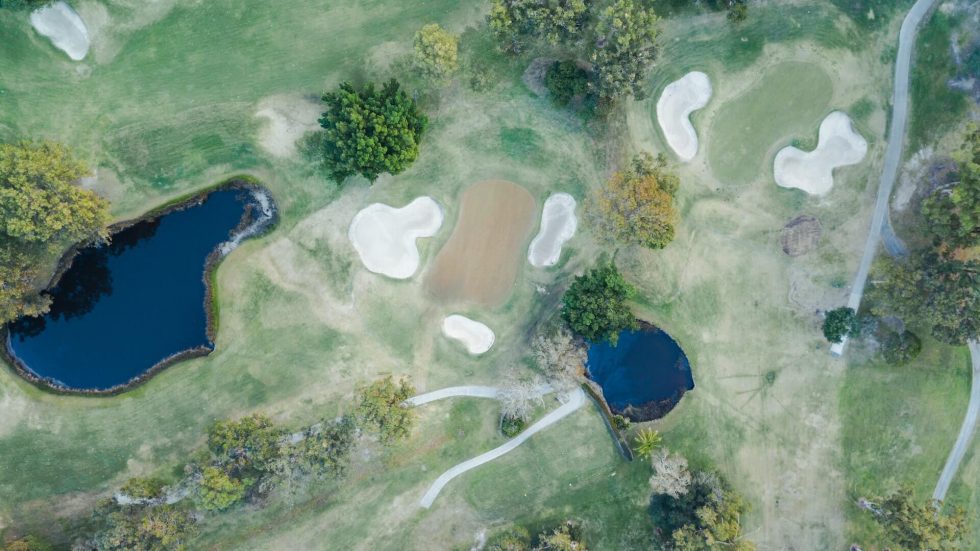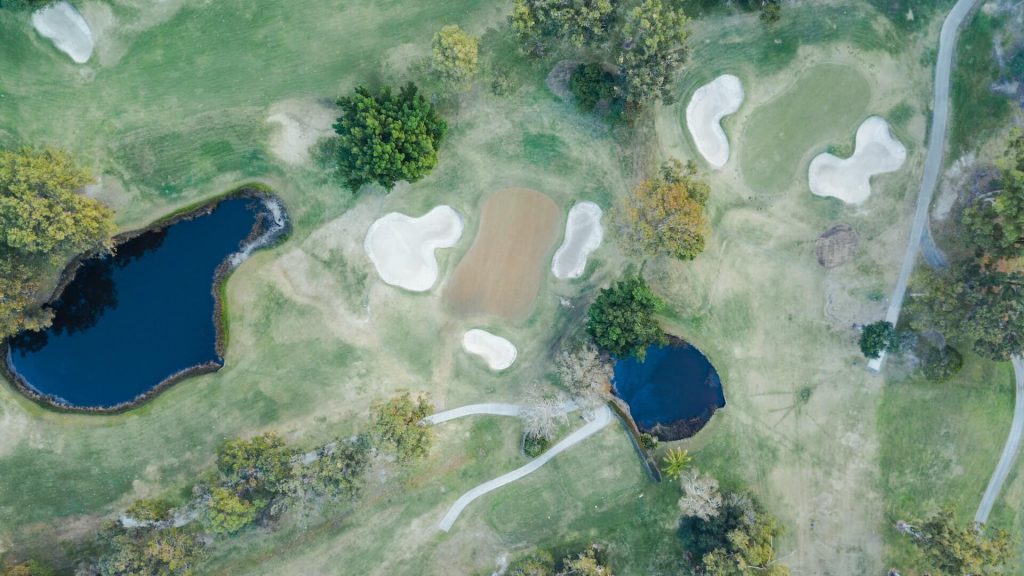 With all the golf ball retrievers mentioned above, as well as the product features and purchase considerations we've discussed, you likely have one or two in mind that you're leaning toward. Everyone's courses and game needs look different, so you might choose a completely different one than the next person. While a new player might opt for the cheapest option, a more seasoned golfer might choose the high-quality pricier model. It's all relative. The best golf ball retriever is one that you actually use. Either way, both players will save plenty of money on golf balls!
No matter where you're at in your own golfing game, you likely have room to improve. Want to lower your handicap? Improve your swing? Win more competitions? Check out Proper Golfing and get structured coaching to fast-track your golfing skills today!