Play the best golf of your life
The Proper Golfing online academy teaches thousands of golfers how to consistently hit longer drives, accurate iron shots, perfect putts, and have a flawless short game using a universal swing theory.
Julian Mellor's Proper Golfing methodology integrates mind, body, and technique for optimal performance. Emphasising simplicity, golfers develop an effortless swing for consistent results. Prioritising a strong mental game, embracing mistakes fosters growth. An understanding of Biomechanics minimise injuries.
The Proper Golfing swing is a methodology that focuses on achieving a balanced and fluid motion. It emphasizes techniques such as a solid grip, consistent setup, and accurate alignment. By incorporating coordinated body movements and minimizing tension, golfers can generate power and accuracy in their shots. The goal of the proper golfing swing is to create a seamless and effortless motion that maximizes distance and control, leading to improved performance and enjoyment on the course.
Millions of golfers have watched the Proper Golfing YouTube channel. However, many requested more in-depth training and a step-by-step approach to improve their game. The Proper Golfing Academy gives members a systematic approach to Julian Mellor's swing methodology.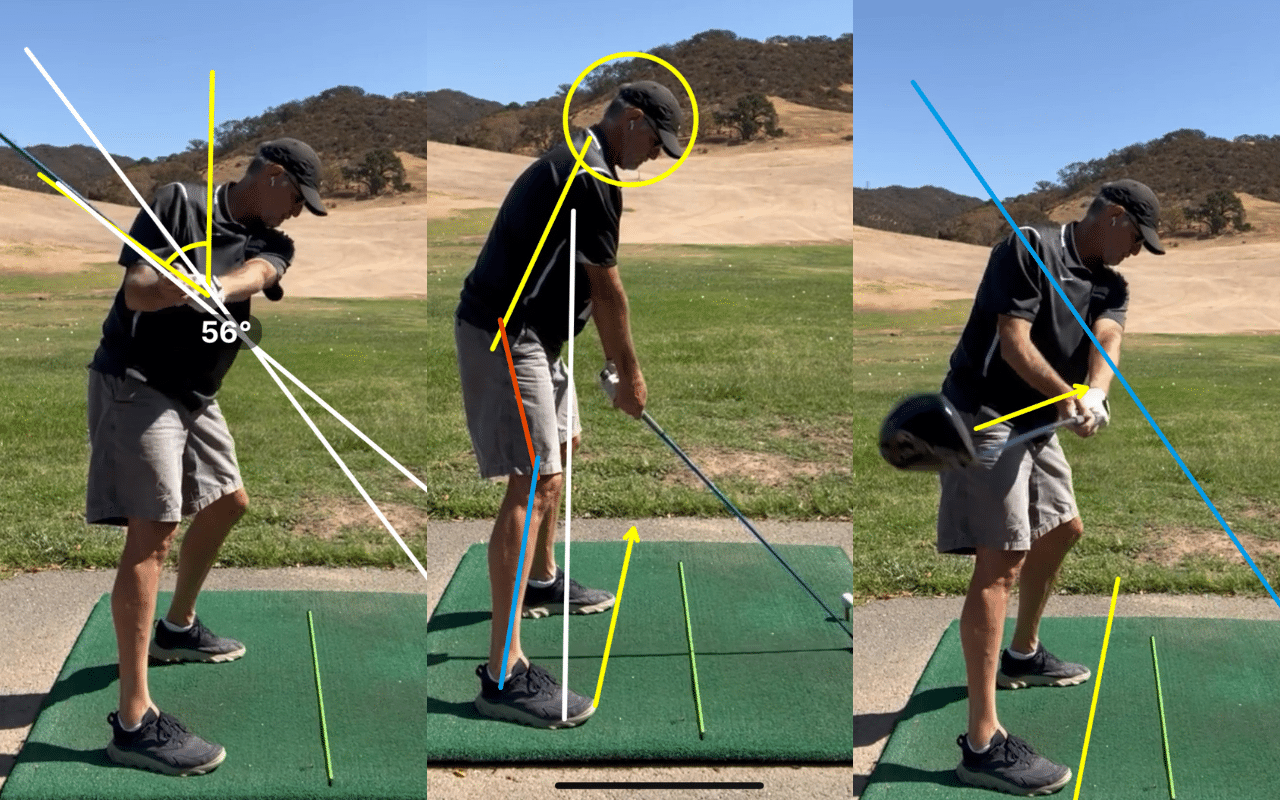 Submit your swing to Julian for your one-on-one swing analysis which includes personalized coaching and tailored feedback to refine your technique and elevate your game.
Days 1-30 – Laying the Groundwork for Success
In these first 30 days, we will establish a solid foundation by focusing on fundamental techniques and building understanding of Body and Arm movement. Gain a deeper understanding of the game, develop consistent set up routine for a strong start.
Days 31-90 – Refining Essential Techniques
During this phase, we will fine-tune your swing, sharpen your short game skills, and work on effective course management strategies. Dive into advanced shot-making techniques, improve your putting accuracy, and develop a consistent pre-shot routine.
Days 91-120 – Elevating Accuracy and Consistency
Now, we will focus on refining your accuracy and consistency, honing in on your swing mechanics and club selection strategies. Master the art of precision shots, learn to control ball flight, and enhance your ability to adapt to different course conditions.
Days 121-180 – Unleashing Power and Precision
It's time to unleash your full potential by combining power and precision in your game. We'll work on generating more distance off the tee and developing a controlled, efficient swing. Enhance your ability to shape shots, improve your course management skills, and take your game to the next level.
Days 180-365 – Ascending to Elite Performance
As you approach the one-year mark, we will focus on fine-tuning your skills to achieve elite performance levels. We'll work on shot selection, mental resilience, and strategic decision-making. Refine your short game touch, develop a killer instinct under pressure, and elevate your overall performance to compete at the highest levels.
Days 365-Beyond – Sustaining Mastery and Growth
Beyond one year, our focus shifts to sustaining mastery and continuous growth. We'll fine-tune your technique, explore advanced course management strategies, and work on maintaining a competitive edge. Develop a long-term improvement plan, unleash your creativity on the course, and continue pushing your boundaries to reach new heights in your golfing journey.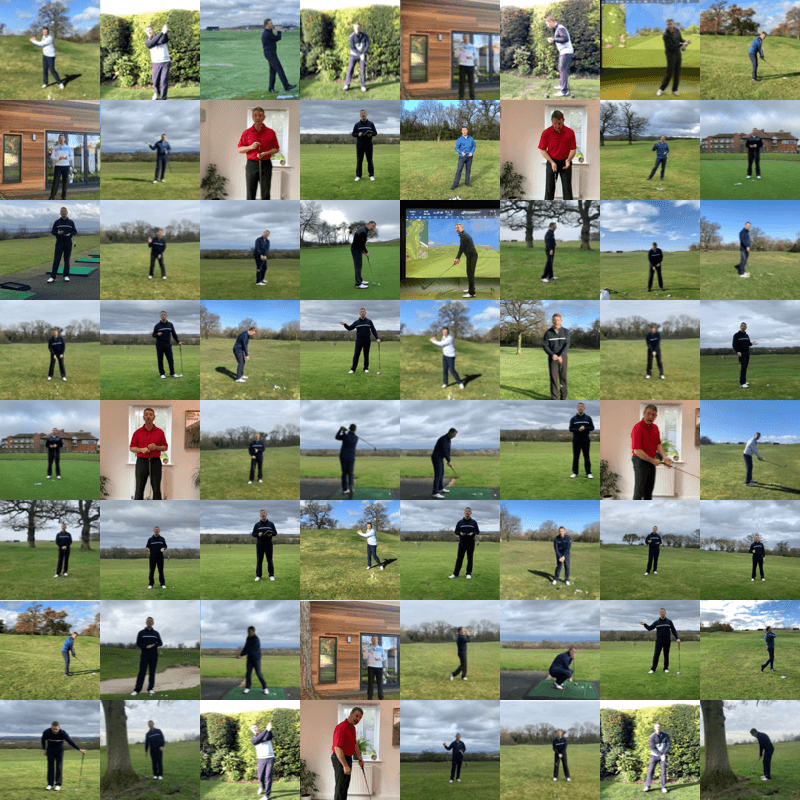 Access a lifetime of golf content, with over 370 step-by-step training videos. Go from beginner to pro with our comprehensive courses tailored to all skill levels.
Discover common golfing pitfalls and their remedies, ensuring every swing gets closer to perfection. Tailored advice, expert insights, and practical drills await to transform your game's weakest links.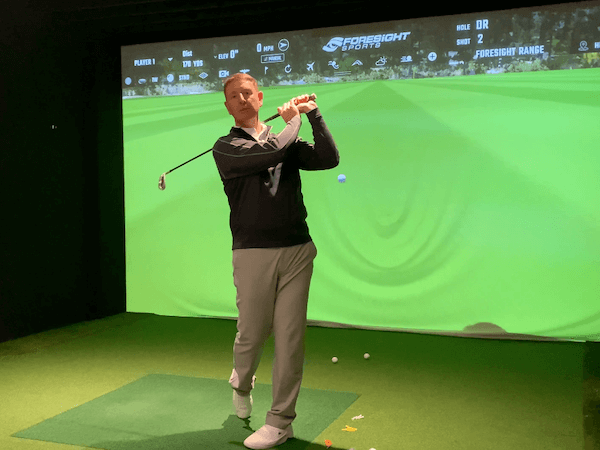 Julian Mellor is a world-renowned golf coach, PGA Professional, and the founder of the Proper Golfing Golf Academy. Based in the UK, Julian serves members around the world.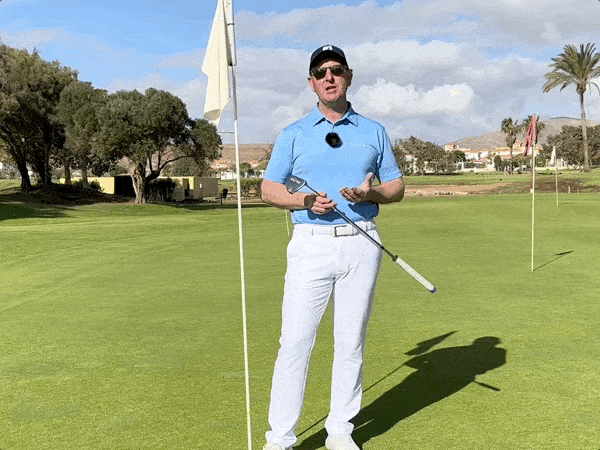 

35+ Years of Coaching



Founder of the Simple Swing



Won 30+ Tournaments



Taught 1,000s of Students



Celebrity & Pro Athlete Coach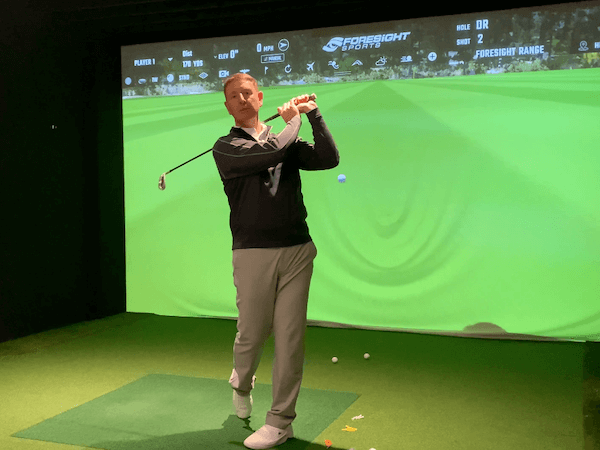 Member community where you will connect with other  golfers learning the same methodology, share insights, highlight challenges, and celebrate triumphs.
When we can truly let go of the over-analysis of positional golf swings, we can really enjoy golf. That's what the simplest swing is, a truly fabulous concept in golf
I'm playing the best golf of my life right now. Breaking 80 and getting to a single-digit handicap has always been two golf goals of mine. After flirting with 80 – I finally broke the barrier a couple of weeks ago, shooting a 79.
I've been a member of numerous online golf teachers, including Malaska, Shawn Clement, Scratch Golf Academy, and a couple of others whose names I forget. They all wanted to teach as if I was a 25-year-old athlete in prime condition. Some of them really messed with my golf and caused further injuries over the last three years.
I spent several months with another online golf instructor who taught an 'athletic' swing. I can't do athletic! Julian's technique was a breath of fresh air. The motion seems to be repeatable and easy to learn.
Member Webinars
Live coaching sessions to learn the latest techniques, insights, and trends in golf.
The 19th Hole
Exclusive forum where members converge to discuss, debate, and delve into the world of golf.
Billed Annually - Save 40%


370+ Training Videos



4 Swing Analysis ($190 Value)



Faults & Fixes Training



Member Webinars



Clubhouse Community



The 19th Hole Discussions



Signed Workbook



Exclusive Merchandise



Monthly Private Lesson
Billed Annually - Save 30%


370+ Training Videos



2 Swing Analysis ($95 Value)



Faults & Fixes Training



Member Webinars



Clubhouse Community



The 19th Hole Discussions



Signed Workbook



Exclusive Merchandise

Q

Monthly Private Lesson
Billed Annually - Save 20%


370+ Training Videos

Q

Swing Analysis



Faults & Fixes Training



Member Webinars

Q

Clubhouse Community

Q

The 19th Hole Discussions

Q

Signed Workbook

Q

Exclusive Merchandise

Q

Monthly Private Lesson
Do I have to learn complicated swing thoughts?
No, the Proper Golfing swing is simply an understanding the Do's & Don'ts you will ultimately end up with a swing feeling and not thoughts pieced together.
Do I need to practice a lot?
No, not really, as you can improve with the minimum effort once you understand what you need to do.
What if I have a bad back or pain in my body?
This methodology is perfect for golfers with bad backs. The posture we recommend encourages you to stand closer to the ball and takes away pressure from your lower back, and enables you to move freely.
What if I don't belong to a golf course?
You don't need to be a member of a golf course to learn this method. Many golfers around the world only get to play on the range. The satisfaction of hitting a ball with minimum effort and watching it go long and straight is good enough.
How many times will Julian review my swing?
As part of your membership, you will receive UNLIMITED swing analysis from coach Julian.