How would you like to play the most enjoyable golf of your life?
This online golf academy from UK-based duo Julian Mellor & Jo Cameron, is a step by step guide designed to help you learn how 6 key principles can help you to hit the ball further, shoot lower scores, and enjoy playing golf again.
Your proper golf swing is not a tour pro template swing. It's not your playing partner's swing, but YOUR golf swing. One that works for you, taking your goals, limitations, and best talents into account. We combine the fundamentals of the Proper Golfing philosophy with the finessing that you need once you are fine-tuning your swing.
5.5+ Million Views on YouTube
Upload a Video of Your Golf Swing for Swing Analysis
My name is Julian Mellor. I've been a PGA Professional for over 30 years and currently a coach at The Oxfordshire in England. When you become a member, you can send me a video of your golf swing, and I'll analyze your swing and provide you with coaching recommendations within 48 hours.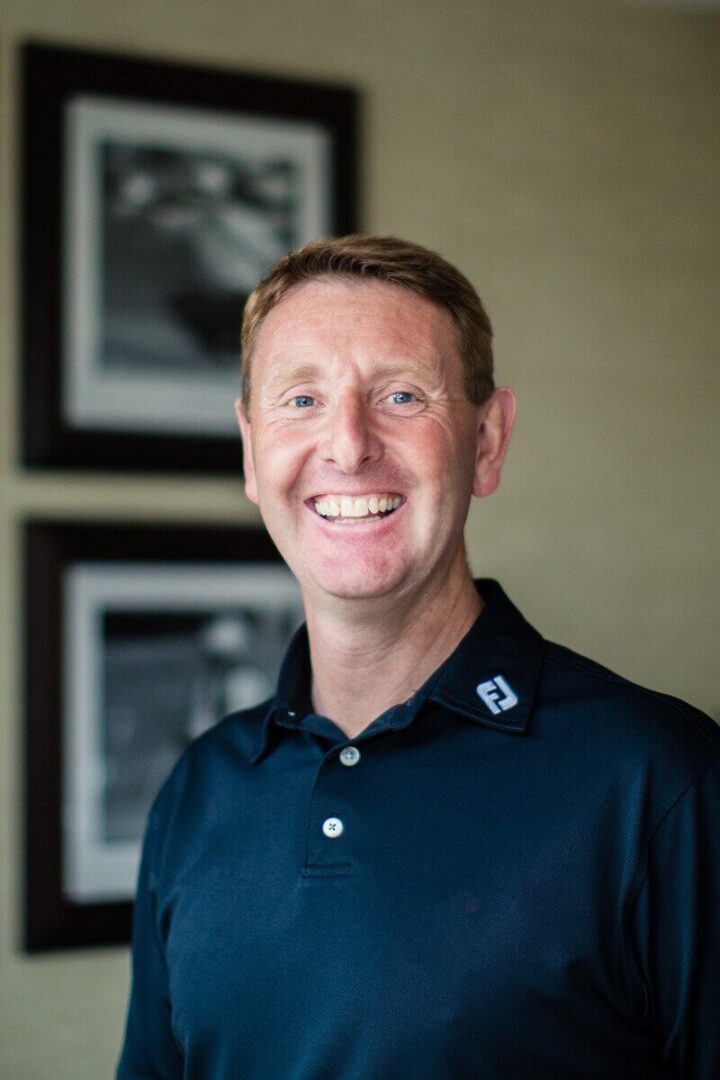 Swing Analysis vs. In-Person Coaching
When you submit a swing for analysis, you'll get to experience the same coaching you'd receive from in-person coaching.
Bonus: The Training Library
200+ Step-by-Step Training Videos for Every Golf Skill
You'll get access to my video training library to learn the skills to master golf, troubleshoot your swing, and drastically improve your golf game.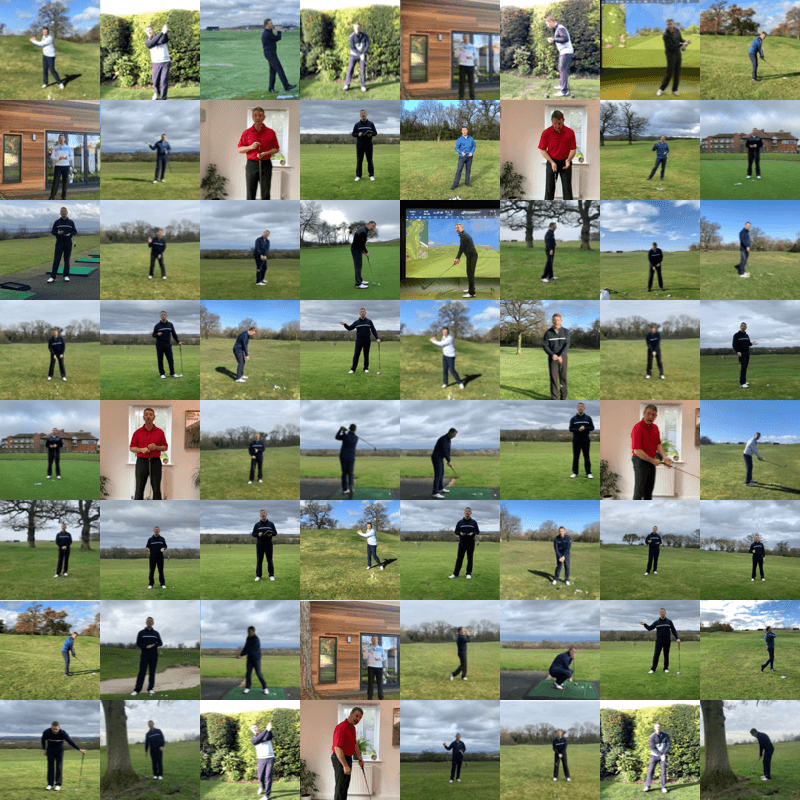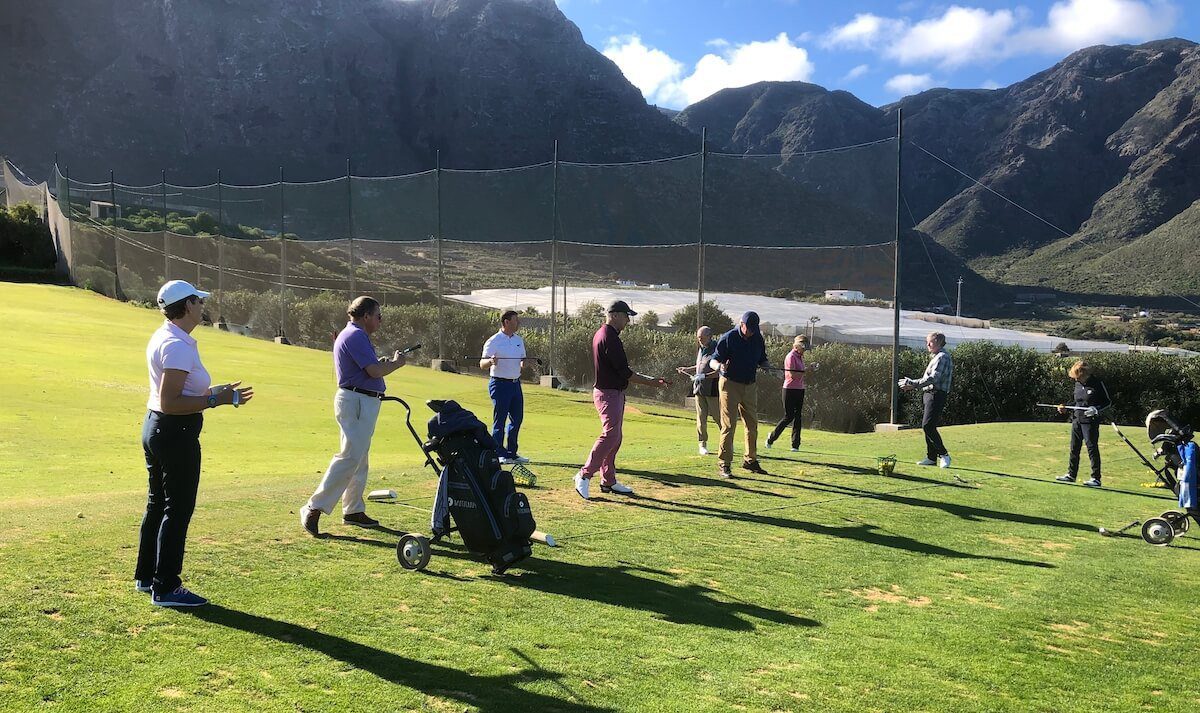 Join hundreds of members who have learned the Proper Golf swing.
Real testimonials from members of Proper Golfing.
Master the Proper Golf swing by becoming a member.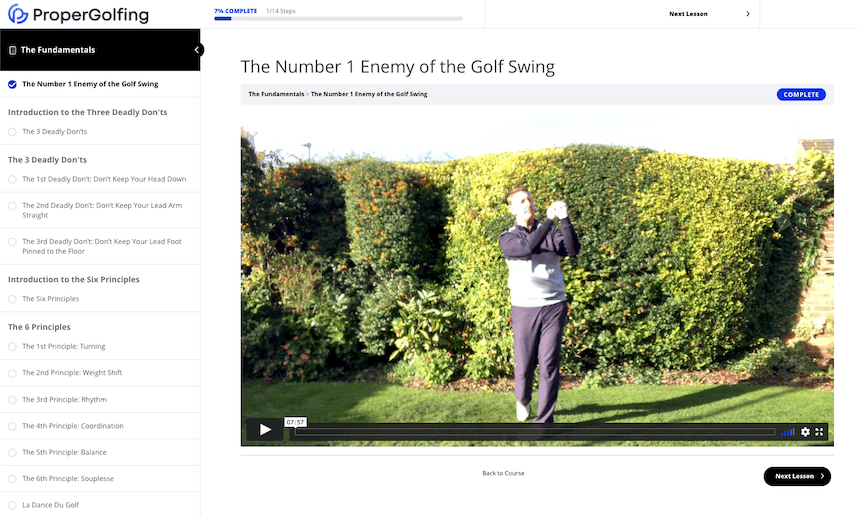 Weekly Golf Webinars
Join Julian each week for a member-only golf webinar.
Support from Julian
Direct access to Julian for any golfing questions you have.
Worldwide Golf Retreats
Access to yearly golf retreats at locations around the world.
When we can truly let go of the over analysis of positional golf swings we can really enjoy golf. That's what the simplest swing is, a truly fabulous concept in golf
Jerry, Proper Golfing Member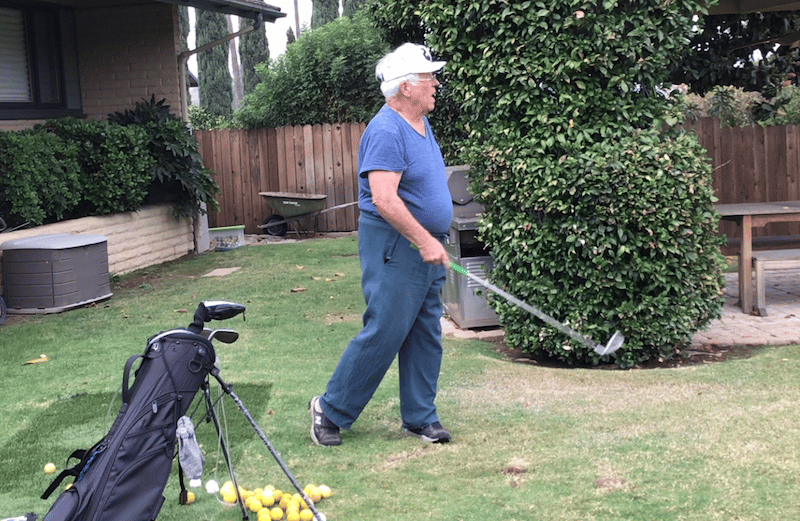 Yearly Membership
Billed Annually - $399/Year (£285)
Cancel Anytime
MEMBER BENEFITS

Access to Course Library (200+ Videos)

Step-by-Step Swing Training

Support from Julian

Access to Golf Retreats

Member Only Webinars

Member Perks/Discounts

New Courses

Swing Analysis
Monthly Membership
Billed Monthly - $588/Year (£420)
Cancel Anytime
MEMBER BENEFITS

Access to Course Library (200+ Videos)

Step-by-Step Swing Training

Support from Julian

Access to Golf Retreats

Member Only Webinars

Member Perks/Discounts

New Courses

Swing Analysis
Julian Mellor's 100% 7-Day Money-Back Guarantee
Try Proper Golfing risk-free. Julian Mellor offers a no-questions-asked money-back guarantee.
Frequently Asked Questions
What if I have a bad back?
This methodology is perfect for golfers with bad backs. The posture we recommend encourages you to stand closer to the ball and takes away pressure from your lower back, and enables you to move freely.
What if I can't play golf because of the climate of where I live right now?
Not a problem. If you have room to swing even without hitting balls, you can still improve if you rehearse the movements demonstrated in the videos.
What if I don't belong to a golf course?
You don't need to be a member of a golf course to learn this method. Many golfers around the world only get to play on the range. The satisfaction of hitting a ball with minimum effort and watching it go long and straight is good enough.
Once I've learned the swing is that it?
No, every month, different subjects will be covered, such as the mindset, superfood, and drinks to improve your performance, training exercises, goal setting, and course management.
Can I ask questions?
yes, you can. It's important that you ask questions to help you and many other golfers on the site.
Can I get a private lesson with Julian?
Yes, you can get private coaching with Julian. It can be in person or via a video conference portal.
Will I lose distance?
No, you won't lose distance. It's often the case that you gain distance by moving freely in a relaxed way.
Will I end up with lots of complicated swing thoughts?
No, the Proper Golfing swing is simply an understanding the Do's & Don'ts you will ultimately end up with a swing feeling and not thoughts pieced together.
Do I need expensive equipment?
No, you don't, and there is a video on this subject on the site. 
Will I look silly doing it?
Absolutely not. You will probably be admired by you Peers for having such an easy looking swing. 
Do I need to practice a lot?
No, not really, as you can improve with the minimum effort once you understand what you need to do.
Is it just about the full swing?
Not at all. The Proper Golf swing can be applied to all parts of the game, including pitching, chipping, bunker shots, and putting.